"Vérone" (Verona)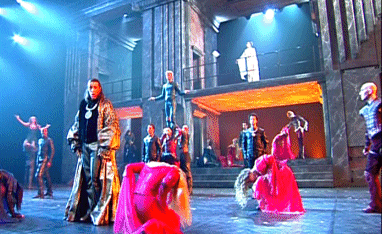 "La Haine" (The Hatred)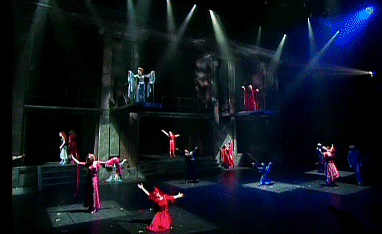 "La Demande en Mariage" (The Request of Marriage)
"Les Rois du Monde" (The Kings of the World)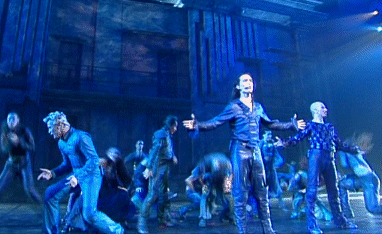 "Le Bal 1" (The Ball 1)
"My sin is purged"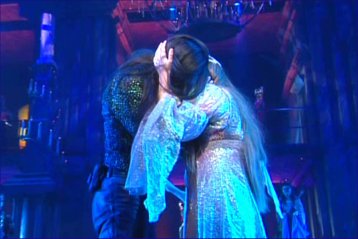 "My only love sprung from my only hate"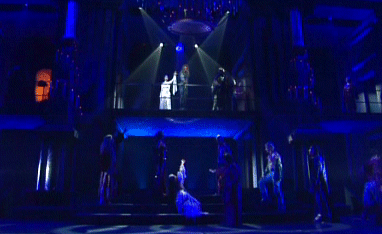 "Le Poete" (The Poet)
"Par Amour" (For Love)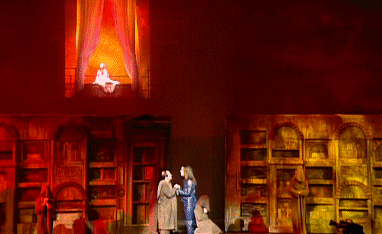 "Et Volia Qu'elle Aime" (And Now She Loves)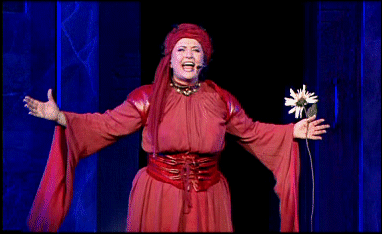 "On Dit Dans la Rue" (They Say in the Street)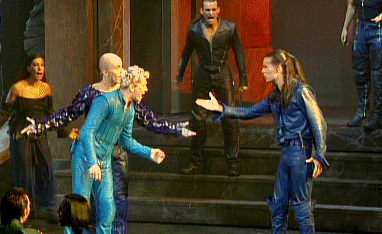 "Le Duel" (The Duel)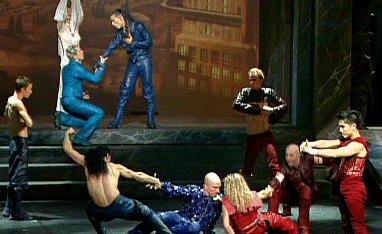 Death of Tybalt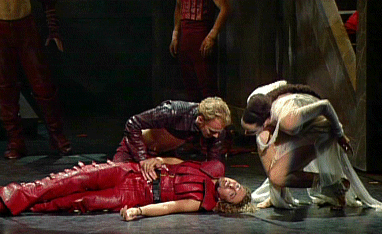 "Le Pouvoir" (The Power)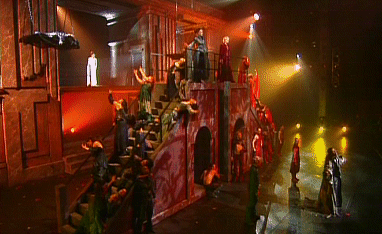 "Le Chant de l'Alouette" (The Song of the Lark)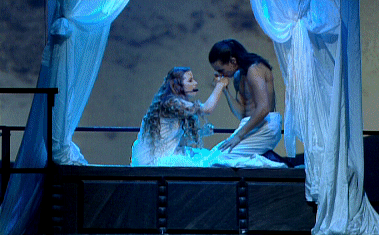 "Avoir une Fille" (To Have a Girl)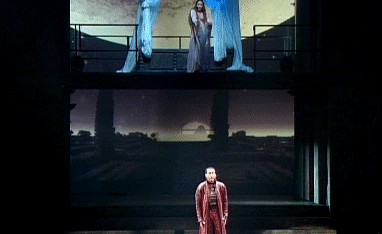 The letter goes astray...
"Death lies on her like an untimely frost upon the sweetest flower of all the field..."
"Juliet is dead!"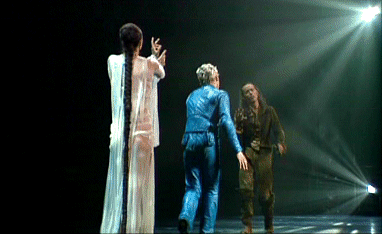 "Mort de Romeo" (Death of Romeo)
"J'sais Plus" (I Don't Know)
"Coupables" (Gulity)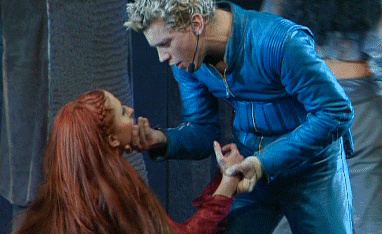 "For never was there a story of more woe...than this of Juliet, and her Romeo"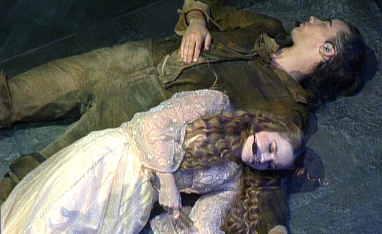 The Third Brawl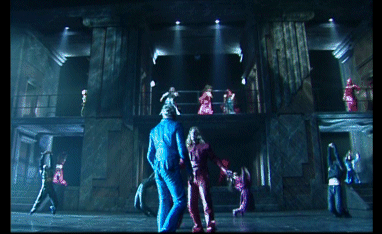 "Un Jour" (One Day)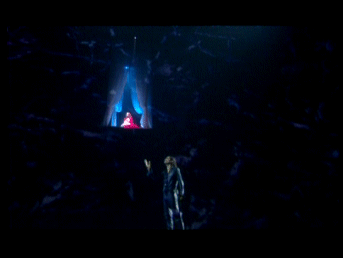 "Tu Dois Te Marier" (You Must Marry)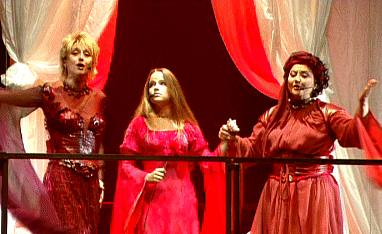 "J'ai Peur" (I'm Afraid)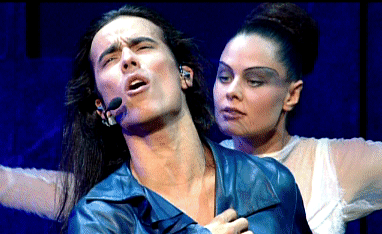 "L'Amour Heureux" (The Happy Love)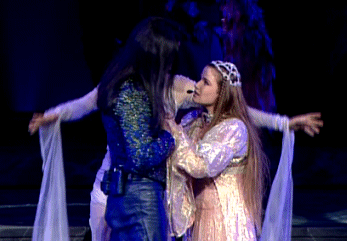 "Le Bal 2" (The Ball 2)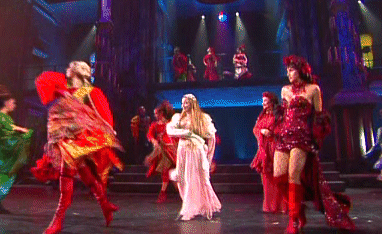 "C'est pas ma Faute" (It's not my Fault)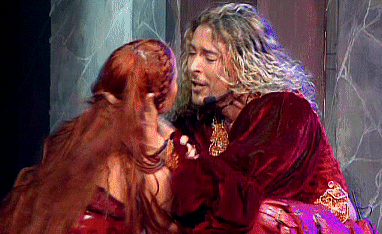 "Le Balcon" (The Balcony)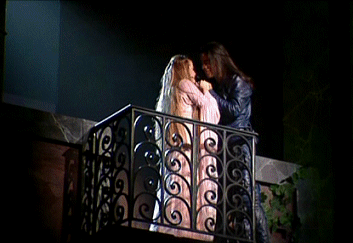 "Les Beaux, Les Laids" (The Beautiful, The Ugly)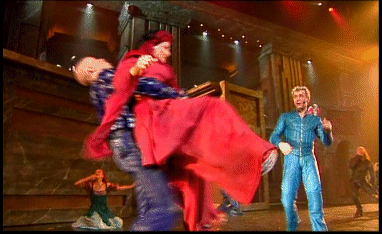 "Aimer" (To Love)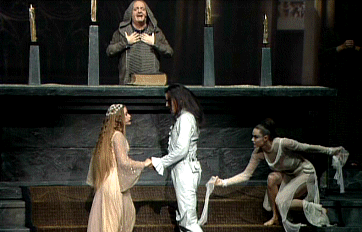 "C'est la Jour" (It's the Day)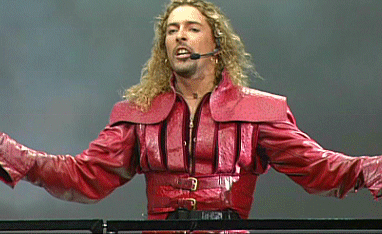 "Mort de Mercutio" (Death of Mercutio)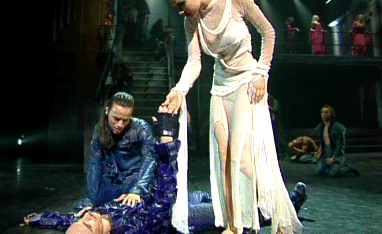 "Le Vengeance" (The Vengeance)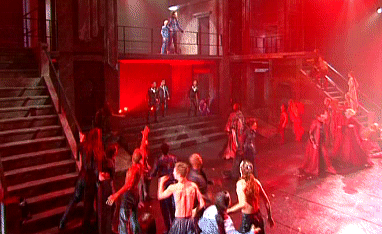 "Duo du Desespoir" (Duet of Despair)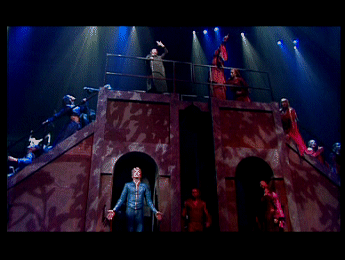 "Demain" (Tomorrow)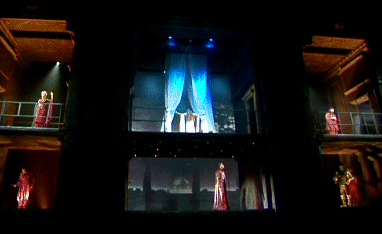 "Sans Elle" (Without Her)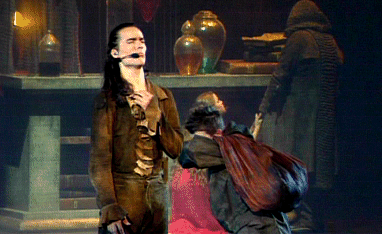 "Le Poison" (The Poison)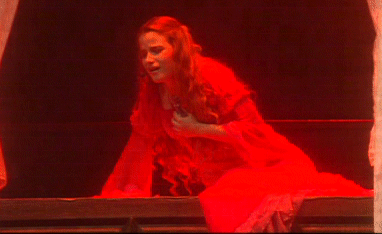 "Comment Lui Dire?" (How to tell Him?)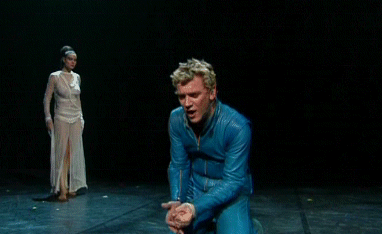 The letter is distroyed...
"La Mort de Juliette" (The Death of Juliet)
"It's here that 'Romeo and Juliet' is finished"